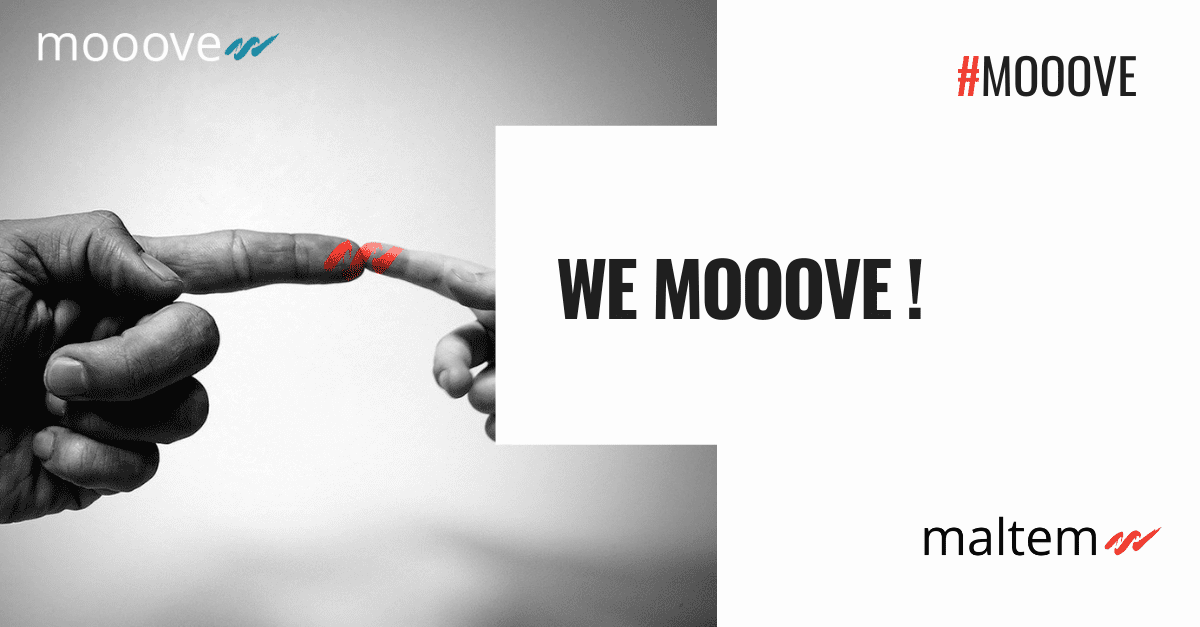 WE MOOOVE!
LET'S MOOVE TOGETHER
Social and environmental impact has always been at the heart of the group's values and this is what unites us. We know that today it is essential for everyone to find meaning in what we do. Thanks to Mooove, we can. We decided to launch this global dynamic, Maltem Mooove, to do more, to be united as a community and share time together while having a positive impact. It is also essential that we can measure our impact and be proud of it. We take ownership of the issues we care about and continue to develop our actions.
EDUCATION / SOLIDARITY / ENVIRONMENT
Mooove has chosen these three themes because they represent what drives us. Everyone is affected by at least one of these themes. Each quarter, a theme will be highlighted in line with the United Nations World Days. A time to think about it in more depth, to share our ideas for greater impact, to act and to present our actions to the world.
Each of the group's entities throughout the world organises actions and events with its employees on these themes. Personal initiatives and commitments are encouraged, relayed and supported. Inspiration comes from the diversity of the actors. Maltem Mooove is an impact accelerator by encouraging the realisation of solo or collective actions, in one shot or over time, our strength comes from each of us. You can find some examples below.
The Moove movement is simple and accessible to all. It accompanies or develops the commitment of employees with their different aspirations and sensitivities; we want to show that it is not complicated to act and to provide the means to those who wish to do so. On the principle of "small streams", we are convinced that together, through our small or large gestures, we are already a large river of solidarity. The ideas, the generosity and the involvement of our employees, the organisation, the coordination and even the support of the Aldinie Foundation, allow the realisation of numerous actions. We hope to be able to organise even more events and encourage more Maltese to join Mooove.
Our ambassadors are advocates for a theme or an entire agency. They lead each entity independently and we give them the means to act and develop their community. They drive actions, participate in their implementation and measure their impact, and participate in the group's strategic "Engagement" meetings. Discover some of our Mooove ambassadors in their "fast and curious" video.
In order to see how far we have come, it is essential to measure our impact. Are we really helping? To what extent? Which actions are the most useful? How can we improve our positive impact?
Our approach is evolving, alive, it relies on each person who wishes to act and takes into account the needs that are brought up in the commitment committee. We are learning every time and involving more and more people. Thanks to the Mooove programme, we have already organised more than 50 actions, involving 20 ambassadors and 350 Maltese.