The evolution of Maltem
Maltem is a lively and very active group that has grown significantly since its inception, and has key dates that outline the milestones in its history, with the major events that have contributed to its development and the integration of new entities. The group traces the various stages of its evolution over the last twenty years, which have seen it prosper.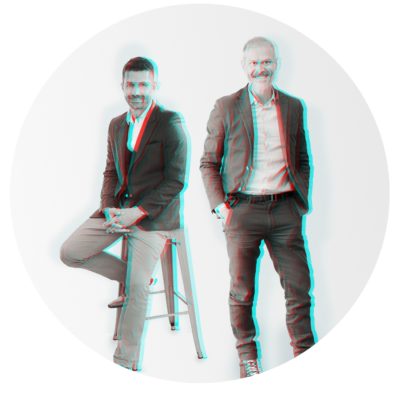 About Maltem :
Founded in 2001 by Jean-Luc Clamen and Pascal Mennesson, Maltem is a group specialising in digital transformation and innovation (digital transformation consulting) which today employs more than 1,100 people in 12 countries.
The group's activities cover a wide range of skills, organised into communities: Consulting, Data, Agility, Dev, Design Experience and Cyber Security with specific expertise in the fields of banking, insurance, energy and media.
After 20 years of existence, the group has been able to strengthen its capacity to adapt and evolve in order to remain innovative in a constantly changing world. It relies on its values of professionalism, proximity and performance.
For Jean-Luc Clamen and Pascal Mennesson, social commitment is no longer an option. This is why the group is also a champion of Tech for Good and is committed to responsible digital technology. This commitment is made in particular through the Aldinie Foundation, created in 2016 to help disadvantaged children and young people, and through its Maltem Mooove employee engagement programme.
Creation of the company by Jean-Luc Clamen and Pascal Mennesson
Opening of the Brussels office
Opening of the Hong Kong office
Acquisition of Open Bridge & Bios Consulting
Creation of the Aldinie Foundation
Integration of Frianbiz (development, mobile), Guiz (digital communication) and launch of P4H (solidarity startup studio). Creation of Maltem Insight Performance
Maltem announces that it has raised funds from Novi 1, a specialist fund created by the Caisse des Dépôts et Consignations and the Fédération Française des Assurances, and managed by Tikehau IM, the asset management company of Tikehau Capital. This fundraising aims to accelerate the company's development and give it the means to pursue its organic and external growth
Omnilog joins the Maltem Group to form a French centre of excellence with an international presence, dedicated to digital transformation and innovation. With 170 engineers, Omnilog is recognised for its agile expertise in the creation of customised digital solutions for the most demanding clients, particularly in the media and sports sectors. With offices in Paris and Bordeaux, Omnilog supports its clients in their challenges: UX, IS core, eCommerce, connected TV and in their innovations: Blockchain, Big Data, Mobility, Devops. These areas of expertise are complementary to those of Maltem.
Maltem is ranked 1st in the Happy At Work label in the 2021 ranking of companies with 500 to 999 employees. Out of the 7,300 companies evaluated, only 268 were awarded the label, i.e. barely 4%. This distinction is therefore a real recognition for Maltem, which invests significant resources each year to enable its employees to develop in a structure that empowers its employees and gives meaning to their work.
Launch of the Yess impact business unit to meet the needs of society.Stakeholder willing to make an impact on social inclusion and ecological challenges. Launch of Mooove , a programme designed toreveal and support the commitment of each employee.
Fundraising with Siparex which allows the group specialised in digital transformation to consolidate its latest external growth and development operations, and to seize new growth opportunities.
Esokia joins the Maltem Group! December 21st 2021. The digital agency joins the Maltem Group and joins its Design Experience community along with Bocasay, Guiz, FrianbizandP4H to strengthen its international capacity to support digital transformation.