In consulting we trust
Business analyst / Product Owner / PMO / Project manager / Architect / Account Manager
Banking, finance, insurance, industry and media, all our expert consultants from the Business tribe are ready to give 100%! They are not afraid of anything and thrive on the challenges their clients present to them! With a well-shaped head, these experts have only one goal: to help their clients move forward! Your partner, a specialist in digital transformation consulting, on whom you can count.
altruism

teamwork

sociability

efficiency

performance

attention

organization

adaptability

initiative
CASE - ROBOTIC PROCESS AUTOMATION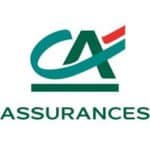 BENEFITS FOR THE CUSTOMER
╋ A much higher return on investment compared to traditional application development.
2
HOURS
capacity transfer by robot
OUR CHALLENGE
Identify processes that can be automated: balance technical feasibility, development cost and operational risk. While changing the mindset of current employees towards these new technologies.
THE CONTEXT
As part of its innovation programme, Crédit Agricole CIB decided to launch the implementation of RPA - Robotic Process Automation - in order to automate its business processes for a more efficient allocation of resources to higher value-added tasks, while reducing operational risk and dependence on the heavy and costly upgrades involved in the bank's information systems. The external solution required.
THE METHODOLOGY
Collaboration with CACIB HK internal teams:
╋ Functional phase: project management, identification of target processes, their re-engineering and change management with all business managers.
Technical phase: technical feasibility study, development, deployment and maintenance of robots.
THE PROJECT
Intervention as RPP integrator:
╋ Taking charge of the project and development part.
╋ The relationship with the UiPath supplier and the management of the licences remain in the hands of the client.