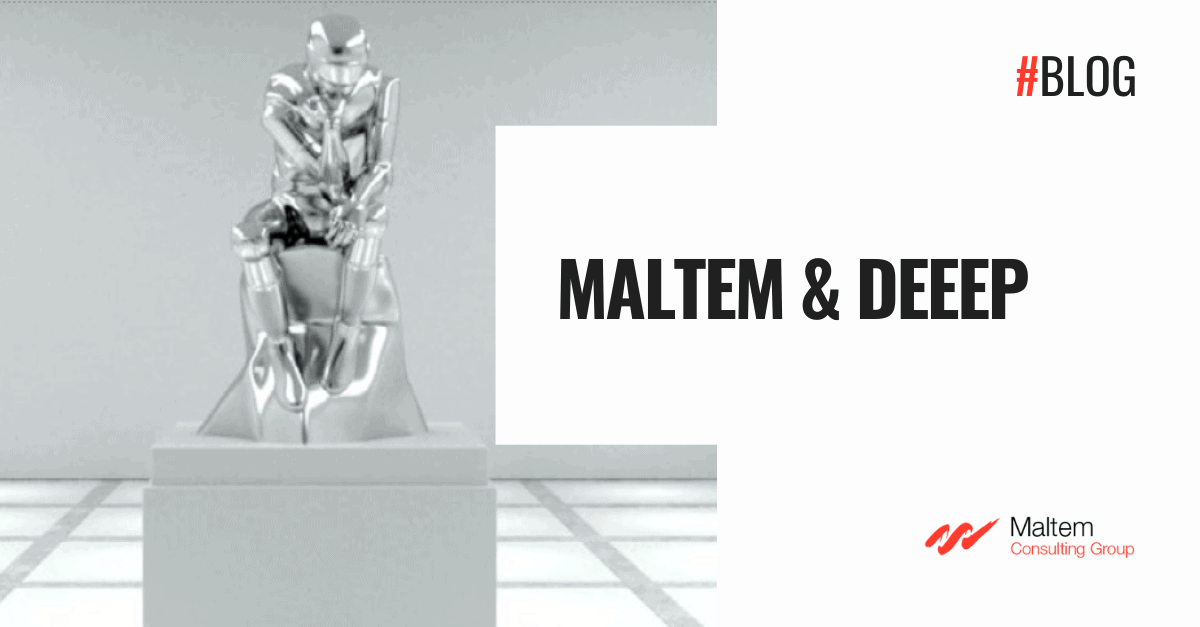 Maltem supports Deeep, the first AI art fair
Maltem supports artificial intelligence
Maltem supports 'Deep', the first art fair on artificial intelligence. This groundbreaking new AI (Artificial Intelligence) art fair runs alongside Frieze this month, featuring the world's most illustrious AI and NFT (Non Fungibles Tokens) artists including: Obvious, Oxia Palus and Alexander Reben.
London's first art fair dedicated to artificial intelligence
With Maltem supporting innovation and social change, it is natural that the group should partner with Deep in the Heart of London, where the technology of algorithms and visual arts will showcase the exciting creation of art created by artificial intelligence.
Pioneering artists are expanding their palettes to explore the possibilities of digital and virtual tools, creating visionary works that question the nature of art, human creativity and digital possibilities.
It is a fascinating new medium in which humans work in concert with machines, creating unprecedented new art forms.
Maltem is a web development company Maltem is a company that helps companies to create innovative and efficient digital products.
Humans work hand in hand with machines, creating new and exciting forms and experiences.
Deep in the Heart of London will be the first international AI art fair. which will bring these artists together in one place, showcasing cutting-edge works that use machine learning, code and digital manipulation algorithms to produce unique works. These creations are constantly evolving, unique, and hauntingly beautiful.
The exhibition will trace the early origins of the movement, from the 1950s to the present, and anticipate its future. The event will showcase the new blockchain art revolution. We will present dynamic artists who are disrupting the art market with crypto-currencies and NFTs. This is a revolutionary new horizon for art pioneers and collectors.
If you are looking for consultants in Artificial Intelligence or specialised in Blockchain, contact us, we have expert digital talents at your disposal.