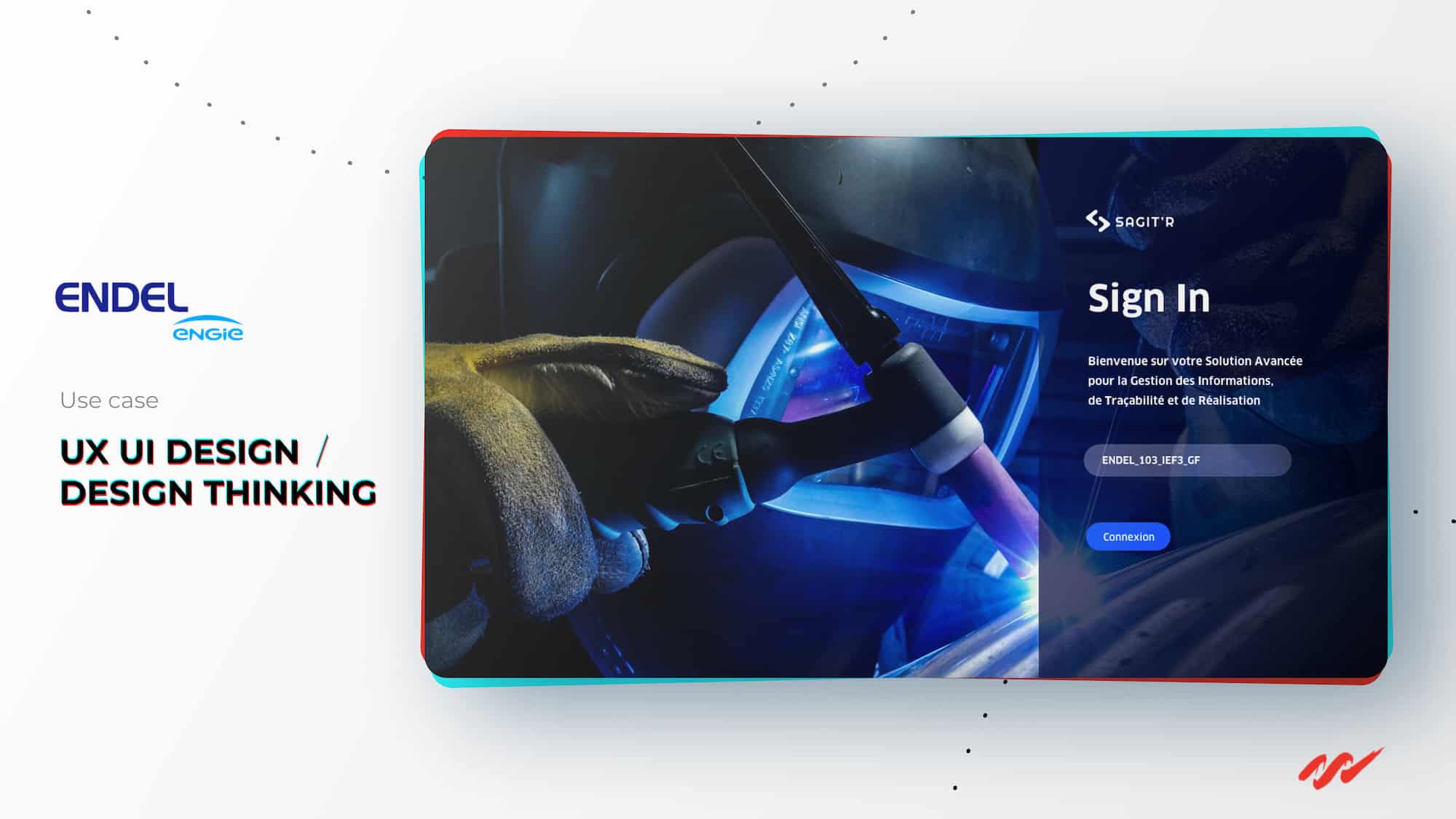 Feedback: the creation of the Sagit'R interface in MVP for Endel.
Comment Has Endel succeeded in optimising the management of traceability and fulfilment information?
Sagit'R is the Advanced Solution for Traceability and Realization Information Management. It is a "site" oriented business tool dedicated to its targets. The main needs of the project and the requirements of the specifications are oriented towards the control of the scope, the management of the traceability of materials and production as well as the management of all the power plant construction projects.
Comment on optimising the management of traceability and realisation information?
By designing an interface dedicated to the centralisation and processing of all data from one or more construction sites involving all trades.
The real challenge in this project was to understand the different professions, jargon and tools. To do this, we conducted user interviews to understand and identify the user needs on the ITER construction site. We also conducted ideation workshops involving all stakeholders.
Our methodology for this project is based on the different steps of the UX Design process in agile Design Sprint.
We have delivered :
4 people
4 customer paths
4 user stories
1 site map
107 wireframes
137 models
1 Design system
1 logo
We have created a functional traceability tool that meets the needs of users:
19 MVP features
1 month of UX research / prioritisation of features
5 months of UX-UI design
6 sprints (2 weeks/sprint)
An efficient project, with a relevant methodology adapted to the different needs.