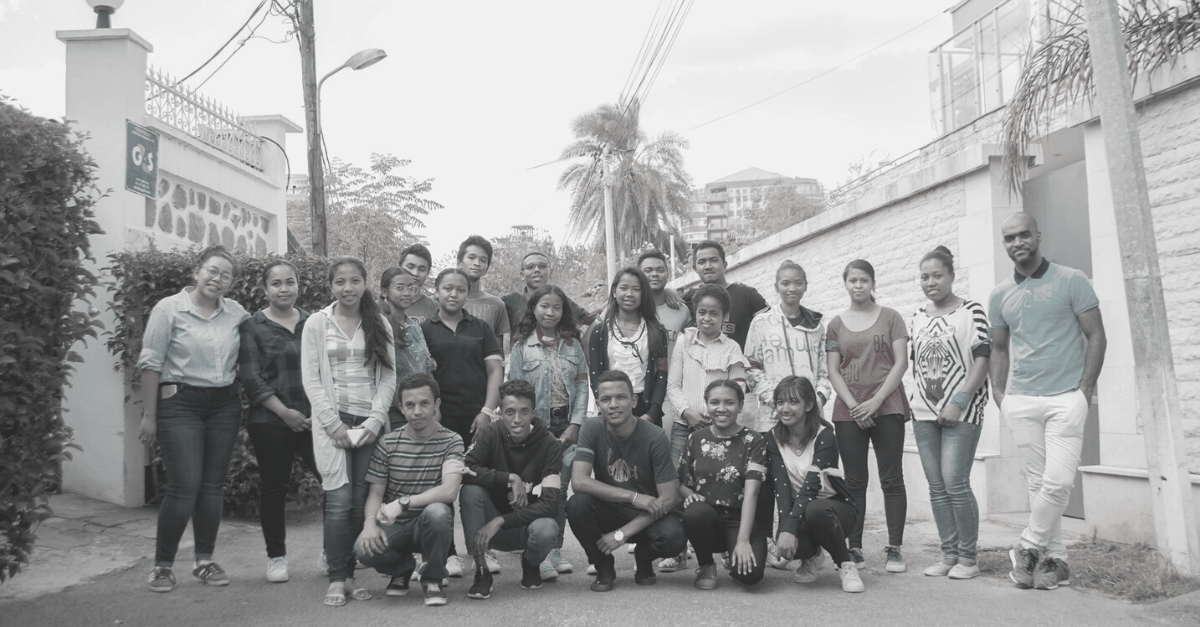 Mooove with Maltem: International Human Solidarity Day
This 20 December, the United Nations is celebrating the International Human Solidarity Day. At Maltem, human values have always been at the heart of the group's values, which unite us and allow us to go beyond our work. This is the meaning of our Mooove programme, which encourages employees to act for the common good.
This quarter, the entire group was mobilised on solidarity issues. For example, employees collected 46 "Christmas boxes" in Lille and Paris so that the association "La balade des lucioles" could distribute them to homeless people during its holiday outreach activities.
Currently, about 5% of Maltem's staff is involved in our youth sponsorship operation (Modap, 24 young migrants and Tafa, 19 young Madagascans undergoing digital training at P4H in Madagascar). Sponsors were quickly found and the first contacts made at international level with Maltemians from Madagascar, Canada, France and Luxembourg.
In addition, 6 young Madagascans in Madagascar are now being supported by Maltem, P4H/Maltem/Aldinie Foundation: four in computer studies at university, one in paramedical studies and one in law. They are now even hosted by P4H in their premises. The human investment of the P4H team is truly exemplary on these subjects which are related to their main activities.
Here are some examples of our commitment:
Canada :
Canada successfully organised the Movember operation, which was brilliantly led by Jean-Luc Salinas during the month of November. The operation raised $540 and Maltem doubled the amount donated to an association chosen for the occasion.
Maltem Singapore
Maltem collaborated with the NGO Passerelles Numériques Vietnam: On a voluntary basis, six Maltem consultants accompanied forty young Vietnamese people in the framework of their end-of-training project from October to November 2020. The idea was to guide them on the design and IT development aspects of their project.
Lille
Maltem Lille took part in a marauding event in December: solidarity boxes or bags.
P4H
P4H (communication, videofactory, webstudio) concentrates a large part of the group's solidarity initiatives. For example :
- The start of the new Tafa class of P4H, 19 young graduates will be trained to enter higher education or work directly in comm/development/graphics/community management. Tafa stands for Talent Factory and means "success or achievement" in Malagasy, sponsored individually by Maltese from all over the Group (Paris, Luxembourg, Canada, Omnilog, Bordeaux, Lille, Bocasay, P4H).
- The accompaniment of two young people from the orphanage of Zazakely in Madagascar who will be accompanied by P4H and the Foundation. They will start studying law and nursing;
- Monitoring and support for three young people from orphanages supported by Maltem and the Foundation (Zazakely and Mandresy);
- A marauding campaign for the poor of Antanarivo to come in December, basic food parcels (rice, oil, soap...);
- The Modap and Tafa projects bring together people of good will from all walks of life to support young people in difficulty. During the 1st confinement, about fifteen Maltémiens took charge of a child in a difficult school and social situation in order to accompany him at school (Paris, Lille and Luxembourg).
More info at: https: //www.passion4humanity.com/