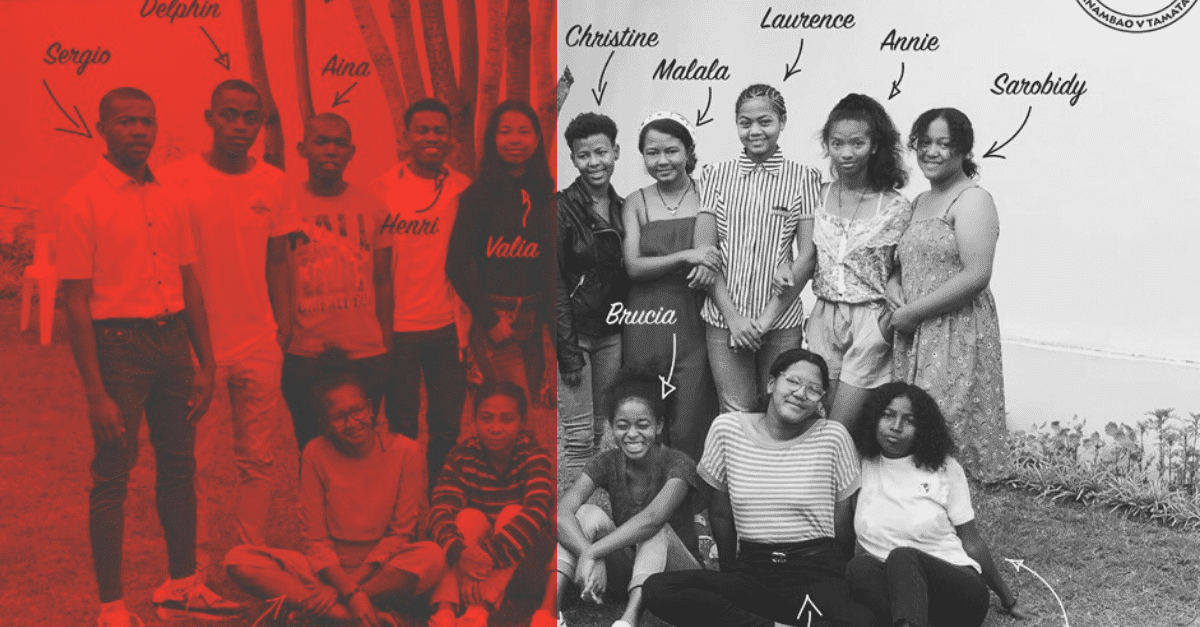 Flashback Impact #5
Maltem commits to International Women's Rights Day
Discover our fifth Impact Flashback: all the latest news to highlight the commitment of the women who make the Maltem Group tick, on this date which celebrates International Women's Day!
Webinar: "Maltem, a committed group!
Since 2001, Maltem has brought together more than 1,100 experts in digital transformation consulting in 12 countries. From the outset, this expertise has been based on a strong commitment to social change. Since 2004, Maltem has supported several associations and projects each year through the ALDINIE foundation, which was the founding event of our actions. The Mooove programme, which enables our teams to go into the field to help people in need with their own hands, was then developed. We are working to improve access to education, health, the environment and the fight against exclusion. Watch this webinar to find out more about our initiatives and how we encourage engagement.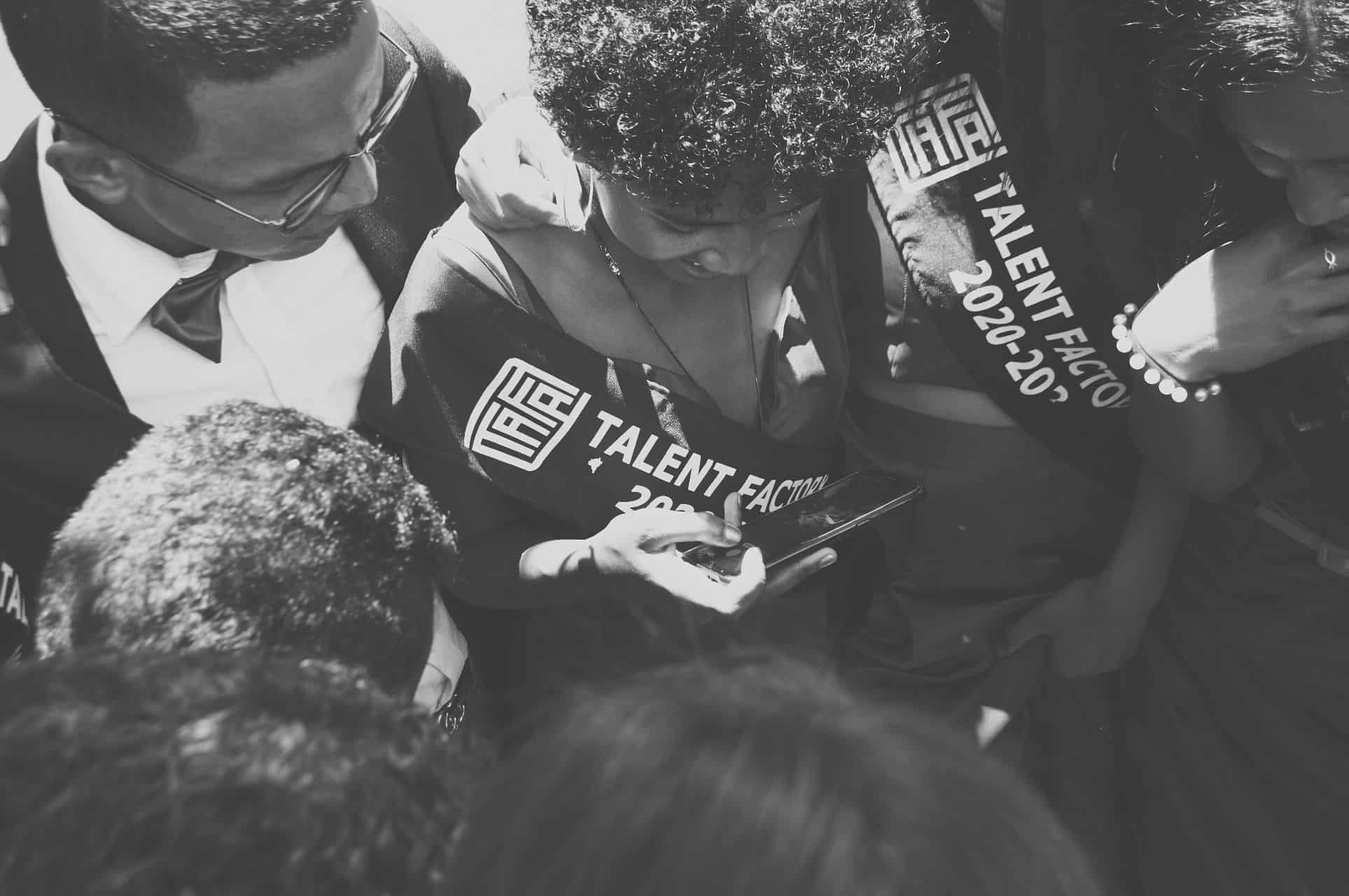 3 strong young women! They are the majors of the first TAFA promotion, they are talented and ambitious. Coming from underprivileged backgrounds, Fitahiana, Valia and Sarobidy are now scholarship holders of the Rise association (supported by the Aldinie and Maltem Foundation). They started their university studies in web development, graphic design and community management in early 2022 and are fully supported. They will be mentored by employees of the digital transformation consulting group Maltem, and are great examples for young Malagasy girls.
The association currently welcomes 16 young scholarship holders (12 girls and 4 boys) thanks to the support of the Aldinie Foundation and the Maltem Group. Tiavina, Roselle and Tina are the "3 funny ladies of Rise" who accompany the young people in all aspects of their lives as high school and university students. They look after their daily lives, their health, their studies, their well-being and guide them towards their future. The young people cared for by Rise come from P4H's partner associations and orphanages and are also sponsored by Maltem Group professionals.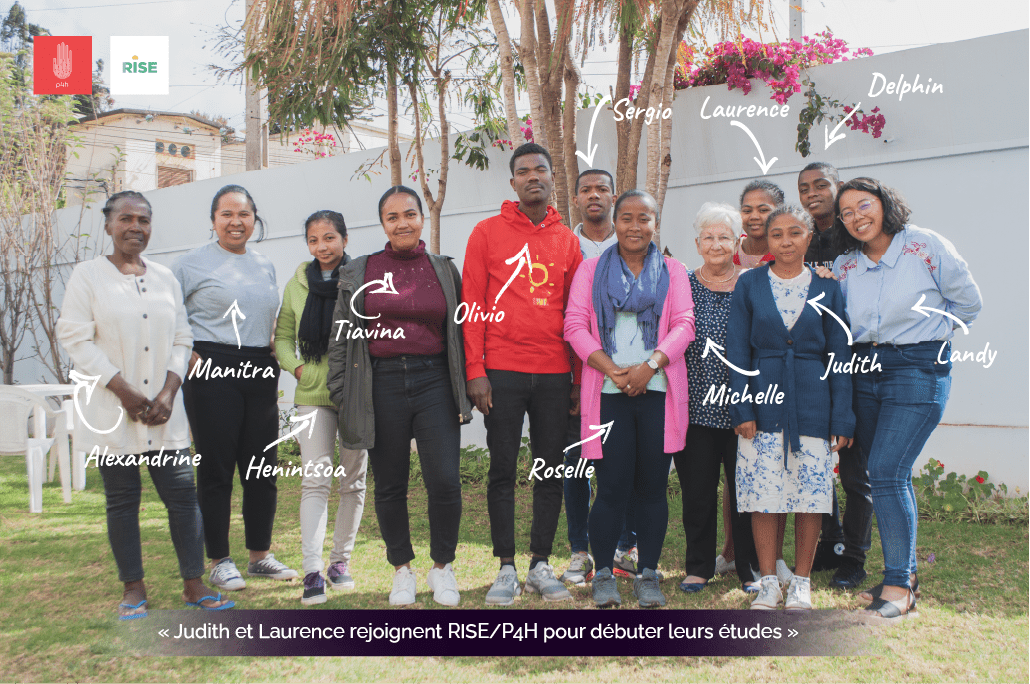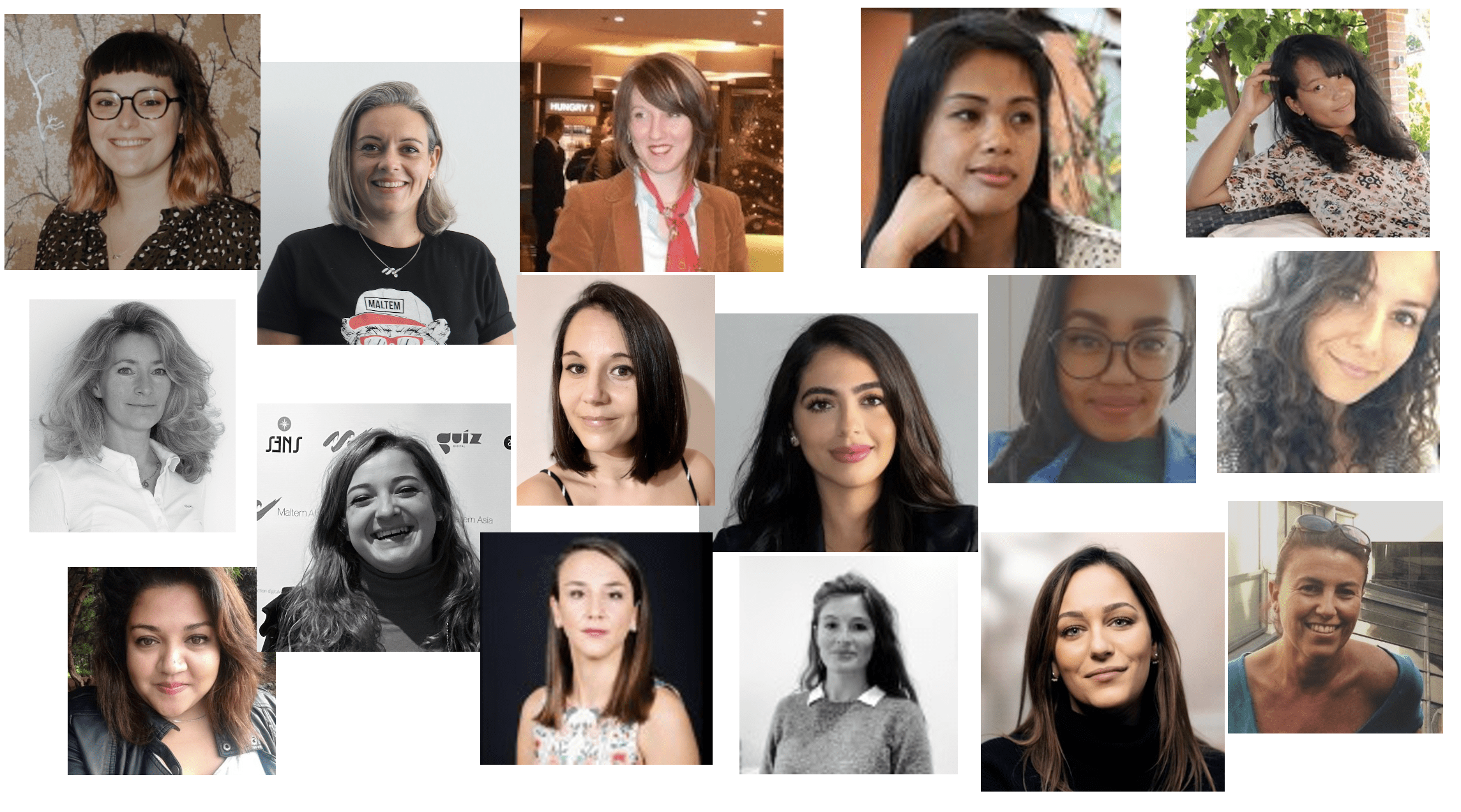 They answered the call of Mooove, the movement of committed Maltese. Elodie, Lucile, Coralie, Soraya, Aurélie, Johana, Julie, Aya, Marine, Isa, Morgane, Léa, Elisa ... They are the ambassadors of the Maltem Group's positive impact actions on the 5 continents. Solidarity, environment and education are the fundamentals of our commitment programmes
Focus on the women who make the Maltem Group tick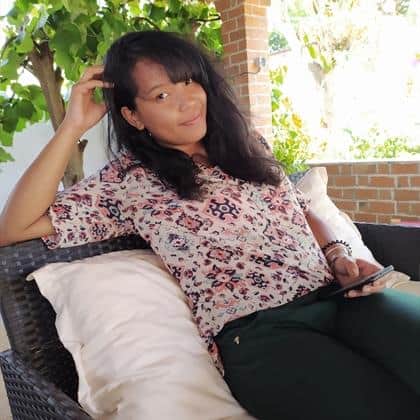 At 31, Johanna is passionate about graphic design, environmental issues and social justice. After 3 years of activity at P4H as a graphic designer and events manager, she decided to join the social innovation department of Maltem, a digital transformation consulting agency. A real challenge that now allows her to work in an activity that is totally in line with her aspirations. Johanna manages the social and environmental commitment actions. She is responsible for the implementation of the second season of the TAFA training programme, which enables young Madagascans to learn about the digital industry. She also makes her own soaps and campaigns for a healthier and more ecological life.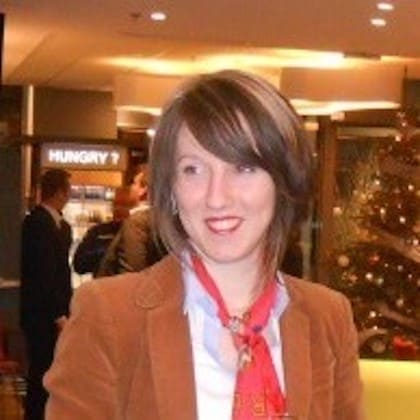 A Maltemian since 2014, Elodie is a consultant and Head of Data at Maltem Lille. Photographer and cartoonist, she is a member and co-founder of Collectif'Art by Maltem (a collective of artists committed to the Aldinie Foundation and the cause of children). As a diver, she campaigns for the preservation of the oceans within the association "Longitude 181 - the voice of the ocean", thanks to which she runs awareness sessions in schools, social centres, etc. Meet Elodie very soon on Teams so that she can share with you a different view of the Ocean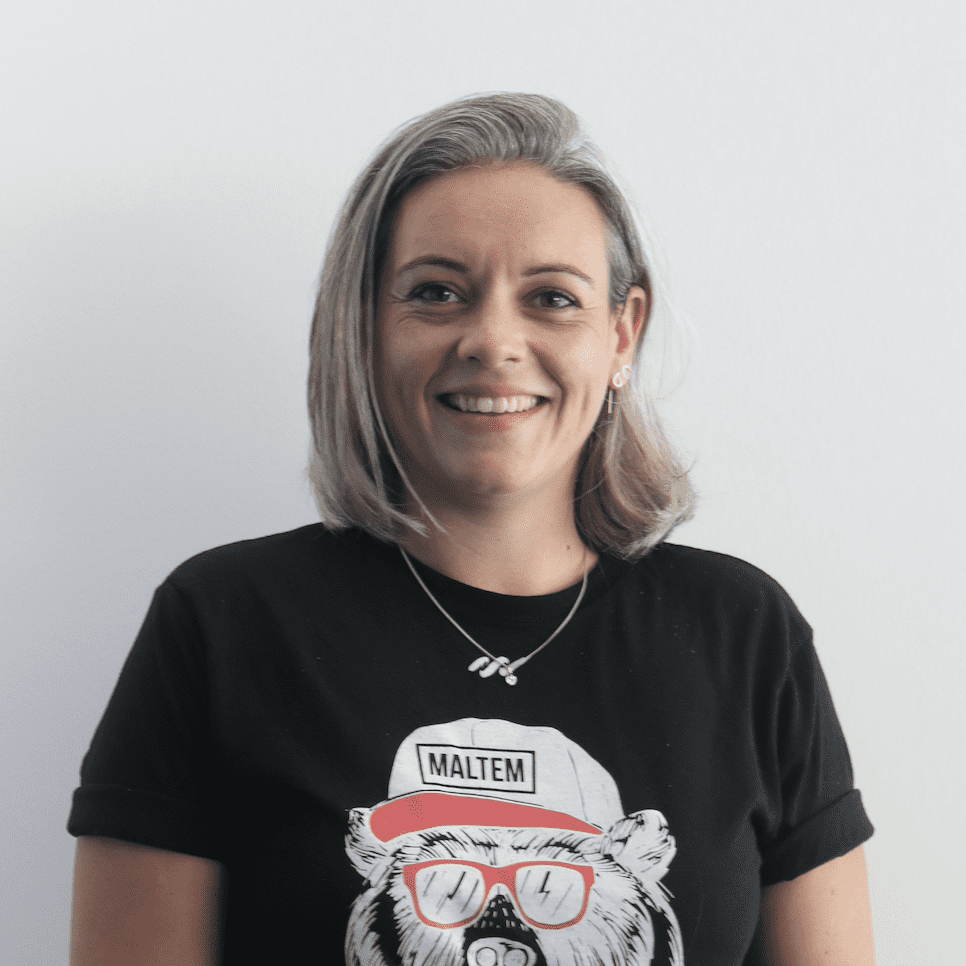 As Paul Éluard said so well, "there is no chance in life, there are only appointments". Joining Maltem Canada was my appointment in early 2021. To be honest, before that, I went through two long (and painful) years of questioning and searching for meaning in my work. But at the beginning of February, I blew out my first candle as a Maltemian (and proud of it).
Joining Maltem has put me back in motion, reconnected me to my passion for Humanity and enlightened me on the urgency to act in the face of ecological and societal challenges. Two projects make me particularly happy. The one of Circle Leader of the UX practice (User Experience) and Leader of the Social and Environmental Committee of Maltem Canada. I am deeply convinced that companies have a great role to play in resolving these issues. It is by being active and active in my company that I feel I am contributing to the world. I have (finally) found meaning in my work.
Do you also want to be part of the changes? Join Join the Maltem teams now!