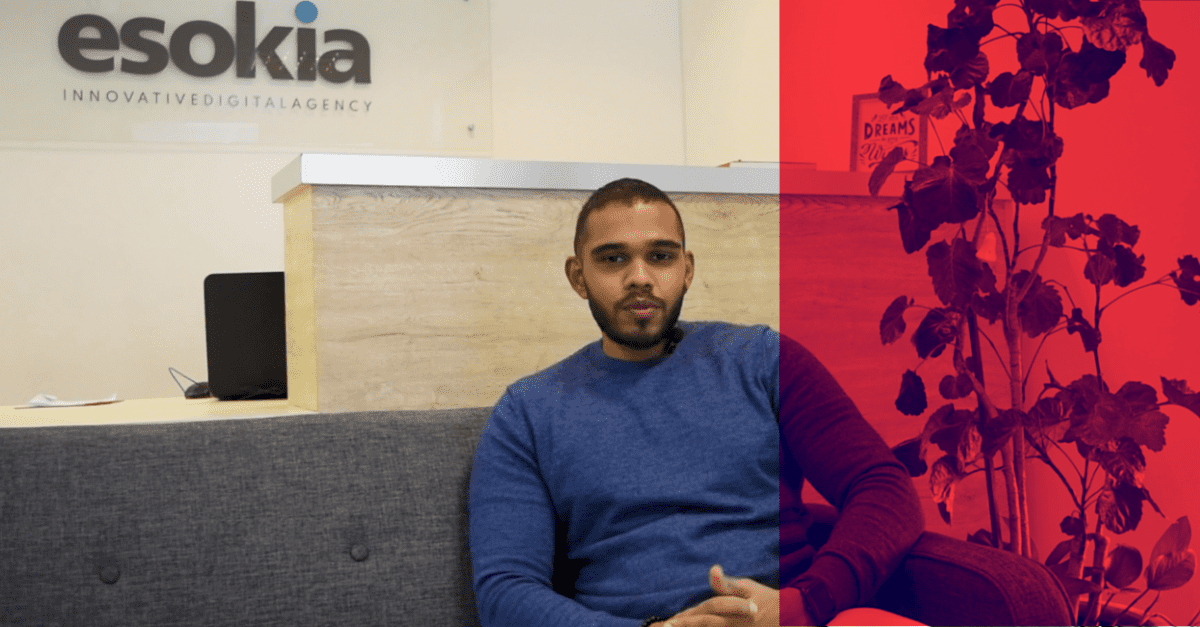 Esokia and well-being at work, words of Maltese
Well-being at work
Interview with Esokia employees
The feeling of happiness and good general atmosphere in the workplace is a point sought after by the new generation of workers on the market, and the different labels verified by Choose My Company allow to evaluate the quality of life within a company according to several criteria.
Maltem has come top of the ranking of the label Happyindex@AtWork for companies with 500 to 1000 employees for the second year in a row, and we went to meet the group's employees to get their precise opinion on the issue of well-being at work.
Esokia, the digital agency member of Maltem, joined the group at the end of 2021, and so this is the first time that employees have been able to evaluate the company by giving their opinion on six rating criteria.
We then collected the testimonies of five Esokia employees to hear why they appreciate the work environment of their company. The pleasant work environment that surrounds the employees is an argument retained by several of them and which seems important to keep a certain team dynamic.
Find the interview here!
According to Yusuf, what he likes about Esokia is the range of assignments that make his daily life interesting: "What matters most to me is working on innovative projects with the wide range of clients that Esokia reaches. Personal fulfillment comes from the feeling of learning and progressing in one's life as well as in one's profession, so the challenge is a source of curiosity and surpassing oneself that satisfies the group's employees.
Activities organized for well-being at work
Employees also like to share with their teams moments of relaxation to breathe before the start of the day or, on the contrary, before going home, such as breakfasts with pancakes or other sweets that start the day with a wide smile on everyone's lips. Happy employees are committed to their work and have a better work-life balance.