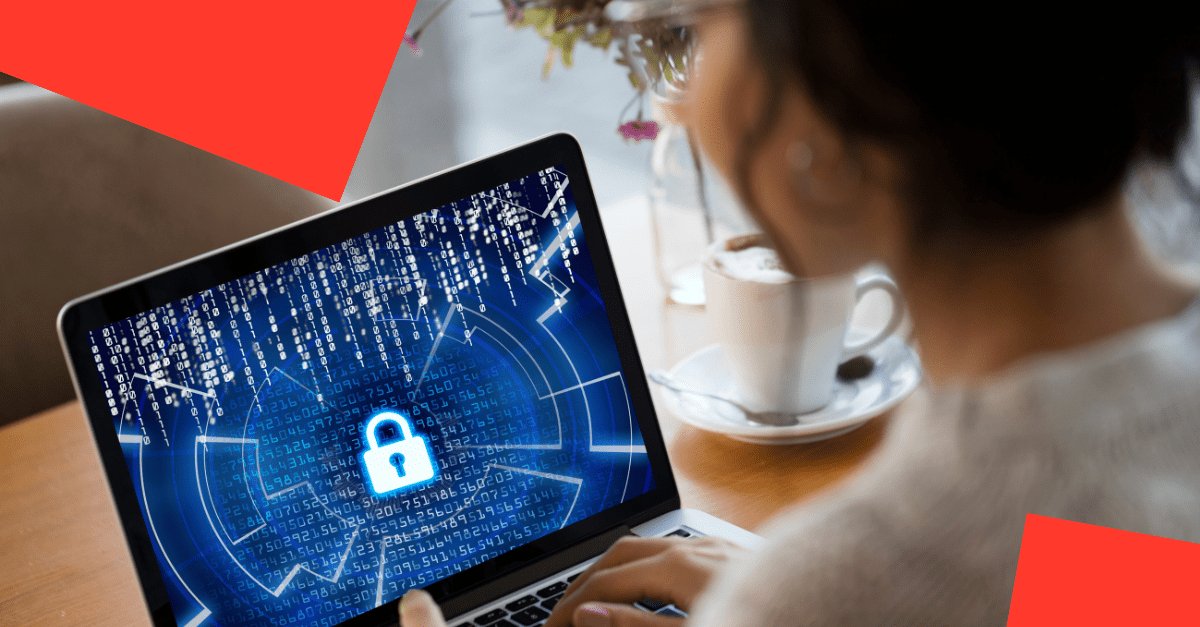 Mixing telework and cybersecurity: Theo Clamen's recommendations
Cybercrime represents 100 billion dollars of losses on the world economy. Its development has accelerated since the beginning of the year 2020 with the generalization of telecommuting, which sometimes leads to a slackening of vigilance on the part of certain employees with regard to the cybersecurity of their workspace. In this new context, Théo Clamen, Business Unit Manager Cybersecurity / Infra at Maltem presents the risks related to IT security and this new work organization.
What are the cybersecurity risks of telecommuting?
Telecommuting does not always put employees in the conditions and reflexes of a professional office environment. They may be less vigilant and give in to the temptation of not respecting all the security protocols and tools that are recommended by the company to put in place.
For example, in a telecommuting environment, going through insecure wifis or public networks can lead to security breaches. It is also recommended to always separate work and personal computers, but this is less easy when working remotely.
On the other hand, certain risks may arise because of the lack of collaboration that is easier in the office. This makes it possible to prevent certain situations. For example, it is more difficult to ask your colleagues for their opinion on a subject when you are at a distance.
How is telecommuting implemented at Maltem? 
At Maltem, we have to differentiate between consultants who are on assignment in the group's client companies, and our cyber team with our SOC(Security Operation Center) which is in structure.
For consultants on assignment, it is the client who decides on the distribution, but there is a rhythm of two to three days per week in telecommuting.
For the teams in structure, Maltem proposes to the employees a rhythm of two days per week of telecommuting. We have a flexible approach according to the desires of the workers.
Any advice on how to set up a telecommute?
Flexibility is important, but in order to build a close-knit and efficient team, it is useful to share moments together. At Maltem, an IT consulting firm, we are careful to preserve these moments of conviviality.
They include daily meetings, and after-work moments that strengthen team cohesion and knowledge sharing.
What are the major advantages of teleworking at Maltem?
We have a business that can be done remotely as we have few physical renderings to do for our clients. We can deliver most of our projects remotely.
The organization of our work is hybrid. The work meetings allow for both physical and remote work, and the work tools are adapted with secure drives. Maltem has developed an internal file and knowledge sharing network that is entirely secure.
Our IT consulting firm can also count on the expertise of a Director of Information Systems who has over 20 years of experience in the field.
Have you noticed an increased demand for telecommuting from employees?
Yes, this is clearly a request that has been part of all discussions with candidates, and has emerged since the beginning of the pandemic.
Is telecommuting an advantage in attracting cybersecurity candidates?
Telecommuting, if well managed by the company, is an advantage in attracting candidates. It allows for a variety of profiles to be accommodated and for flexibility in managing personal situations. It allows a better balance between professional and personal life, and time savings by avoiding transportation time.
A balanced solution must be put in place. Cyber security is also about proximity (e.g., training or customer relations). A complete telecommuting solution is not beneficial for the customer or the worker, even if they ask for it.
This is one of the new challenges that we are successfully meeting at Maltem, since for the second year in a row, our IT consulting firm has been ranked by its employees as number 1 in the Happyindex@AtWork label for companies with 500 to 1000 employees!