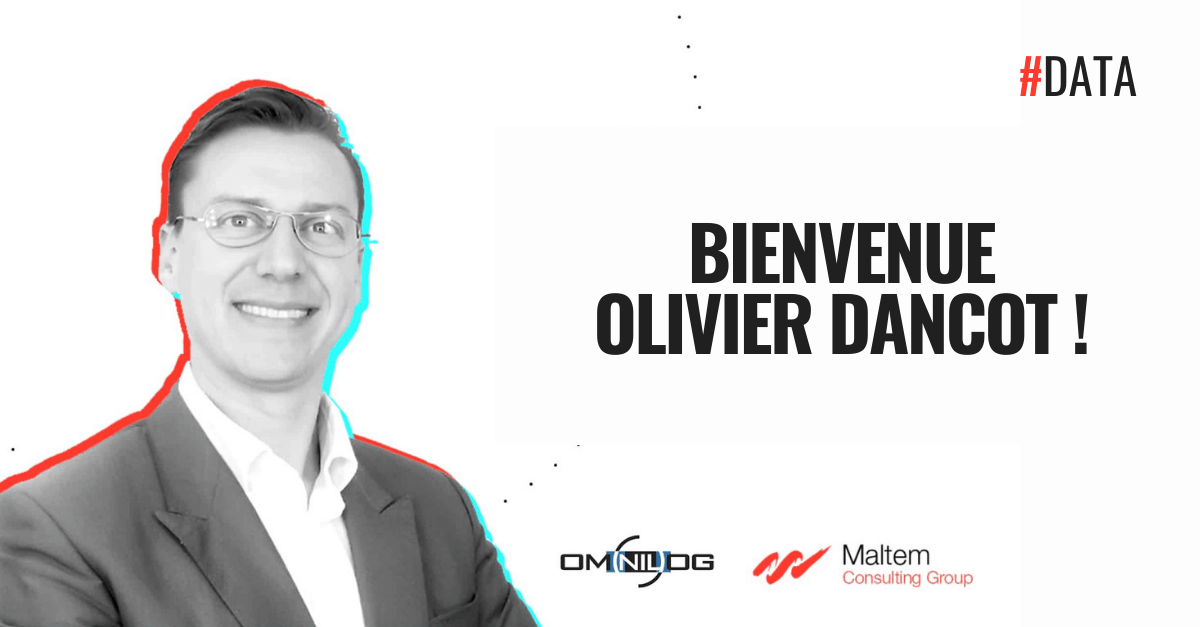 Olivier Dancot joins MALTEM as Chief Data & AI Officer
Olivier Dancot joins MALTEM as Chief Data & AI Officer.
Starting on 7 September 2020 in the OMNILOG subsidiary, he will now oversee the implementation and operation of a Data and Artificial Intelligence service centre as well as the related offers, partnerships and projects.
Olivier joined OMNILOG after having been Vice President Data at LECTRA. Having started his career in the hotel sector and the arrival of BOOKING in France, he was recruited by AT INTERNET in 2010 to optimise the web analytics tools of major media and e-commerce players in France. Co-founder of NOVO3D, he has accompanied several startup projects in Bordeaux via the organisation of Startup Weekend. He trained in the USA and then launched his activity as an independent Chief Data Officer in 2014. He has worked for various sectors in France and abroad: transport (SNCF, BP2R), insurance (LESFURETS.COM), medical (LES BLOUSES BLANCHES) and fashion (LONGCHAMP).
Co-organiser of TEDxBordeaux in 2015, community leader, speaker and trainer on Data and AI, Olivier will be keen to share his expertise and put it to use for our clients.
More information about Preste