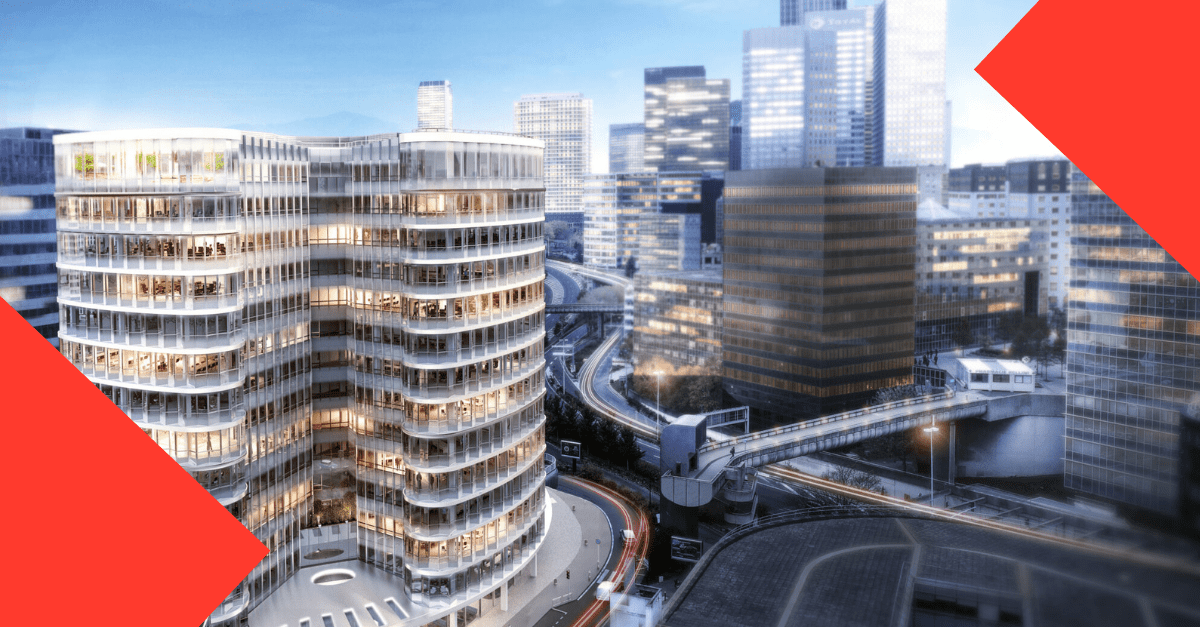 Maltem joins the Cyber Campus
The Cyber Campus
Maltem, a web development company carrying out security audits in companies, joined the project, which was inaugurated on 15 February. Located in the heart of the La Défense business district, just outside Paris, this strategic location for national security in virtual space aims to bring together the entire French cybersecurity ecosystem on the 13 floors of the Eria tower. It allows companies (large groups, SMEs), government services, training organisations, research players and associations to be housed on the same site.
Maltem joins the campus with the start-up Maltem Insight Performanceand its MIP solution for supervising networks and IT systems.
For Maltem, the objective is to be at the heart of current and future cyber issues, to exchange and keep abreast of the changes that will take place in the field, to participate in meetings and conferences, and to collaborate with the major players in cyber security. Maltem will present its offers every week with Theo Clamen, expert in corporate security auditing.
The Cyber Campus plans to set up actions aimed at federating the cybersecurity community and developing synergies between these different players. Regional versions of the Campus are planned in the coming years. To date, more than 60 players from a variety of sectors have indicated their willingness to participate in the Campus. It is scheduled to open in October 2021.
The missions of the Cyber Campus :
To promote French excellence in cybersecurity by bringing together the talents and players in the sector in a common place, around innovation projects.

Facilitate multi-stakeholder projects and develop the digital security and trust commons.
The Cyber Campus is based on four pillars:
Operations

To promote the sharing of data in order to strengthen everyone's ability to control digital risk (detection, monitoring capabilities, incident response, pooling of knowledge on the threat).




Training

Supporting initial and ongoing training for different audiences (government employees, employees, students, people undergoing retraining, etc.) in order to promote an overall increase in the skills of the ecosystem (joint programmes, sharing of resources)

.

Innovation

Developing synergies between public and private players (industrialists, start-ups and research centres) to guide technological innovation and strengthen its integration into the economic fabric

.

Animation

To offer an open, lively space dedicated to programming innovative events, conducive to exchanges and the discovery of new developments (conferences, webinars, showrooms, jobdating, etc.)
Maltem's Cybersecurity offers
Maltem joined this project because information security has become a major issue in the digital transformation. Thanks to the various corporate security audits carried out by its experts, Maltem is able to define a precise action plan enabling the implementation of a rapid, effective and relevant strategy while favouring the trust and confidentiality of its clients.
Our tailor-made offers allow you to protect yourself before, during and after a threat. Thanks to a precise analysis of the IT environment concerned, we can detect the weaknesses and teach you how to protect yourself.