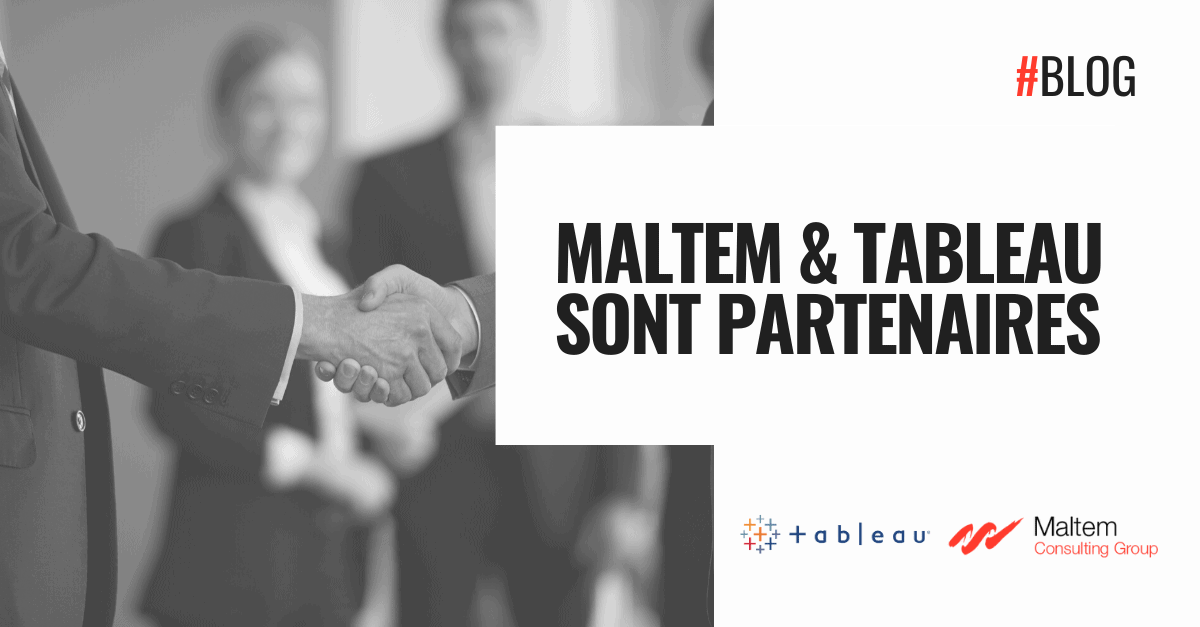 Maltem and Tableau are partners!
Maltem and Tableau become partners! As a trusted leader in the analytics industry, Tableau helps companies and users make more data-driven decisions. The Tableau platform provides a seamless and integrated experience, and offers a wide range of functionality to meet the needs of the world's largest corporations.
Designed to integrate, not impose, Tableau adapts to your environment with unique flexibility and unparalleled choice, while meeting the most stringent governance and security requirements. Tableau is a powerful and intuitive solution, two characteristics that users particularly appreciate.
It offers a radically different experience, empowering users of all skill levels to explore and analyse data visually and through natural language.
Tableau has established itself as the new standard for modern business analytics, and is building on its industry-leading position by leveraging a passionate user community, millions of users in more than 86,000 organisations, and a strong commitment to customer-focused innovation.
Maltem will offer the Tableau solution, from its implementation to the support of its use.
More information about Preste