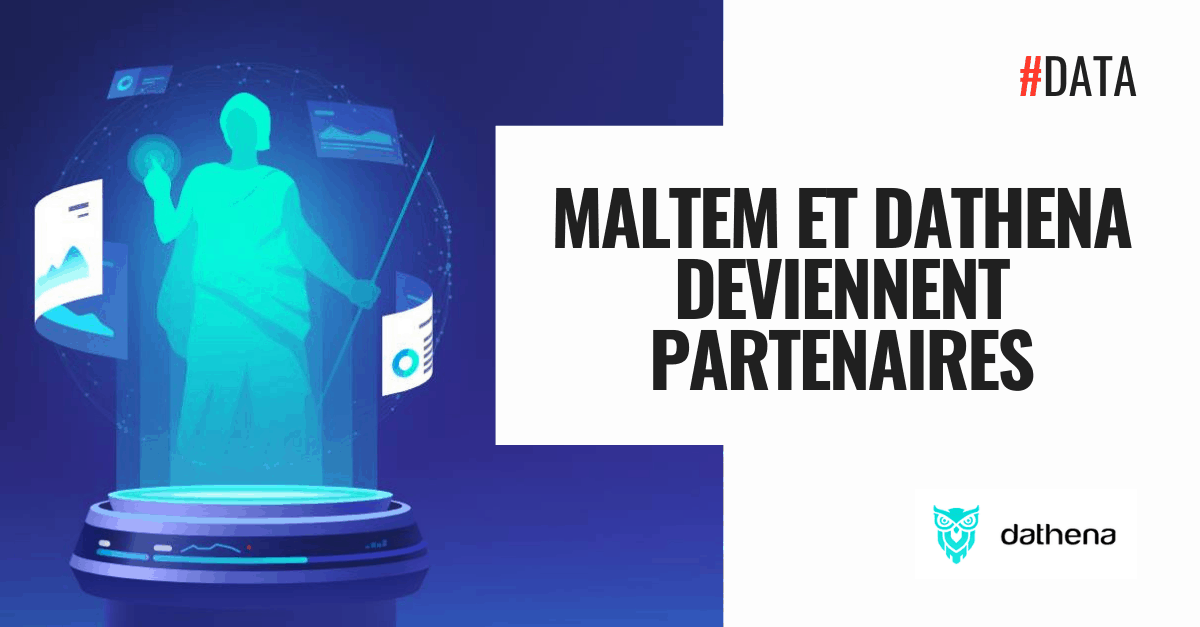 Maltem Consulting group and Dathena become partners
Maltem, an expert in digital transformation consulting, will deploy data security and privacy tools powered by Dathena AI to accelerate data identification and classification in financial, industrial and media companies.
Maltem was founded in 2001 by Jean-Luc Clamen and Pascal Mennesson. The group covers a wide range of digital skills: Business Consulting, Data Factory, projects under the aegis of AgilityThe group covers a wide range of digital skills: business consulting, data factory, projects, cyber security and design experience with specific expertise in the fields of banking/insurance, energy and media. The group has 1,100 employees in 12 countries, with a turnover of €100 million in 2019. Positioned as a champion of Tech for good, Maltem is convinced that digital is an accelerator of evolution and that societal commitment is no longer an option.
Founded in 2016 by information risk experts, Dathena is the content-centric, AI-powered CISO / DPO / CIO cockpit that automatically and granularly identifies and locates sensitive and personal information. Dathena has been named a "Cool Vendor" by Gartner in the areas of AI and data and application security, as well as in Forbes' Top 20 Cybersecurity Startups to Watch in 2020 list. Dathena has global coverage with offices in Singapore, Geneva, Paris and New York.
Olivier Dancot, Director of Data and Artificial Intelligence at Maltem Consulting Group
"The partnership between Maltem and Dathena was obvious in order to respond in an ever more efficient way to the data confidentiality and security challenges of our customers. Maltem will deploy data privacy and security tools powered by Dathena AI to accelerate data identification and classification in financial, industrial and media companies. By combining support expertise and technological power, we ensure a unique blend of artificial intelligence and human talent to contribute to the digital transformation of the companies we support.
Great innovations in the business world do not come from companies alone but from synergies. I am very happy that Maltem and Dathena are working together on some very big projects.
Christopher Muffat, founder and CEO of Dathena
"We are humbled and excited by this global partnership with Maltem Consulting Group. From our mission statement to our approach to data privacy and security, Maltem and Dathena are aligned at every step of this journey to solve these multifaceted digital challenges in a revolutionary yet explainable way.
In a world where the adoption of the modern digital workplace is a necessity, organisations across all industries need to know where their sensitive documents are and who has access to them in an efficient, dynamic and accurate manner. By combining the power of our content-driven technology with Maltem's broad range of digital transformation expertise, we can accelerate critical tasks such as cloud migration, access control and data protection by solving the manual and time-consuming nature of legacy systems.With this unique blend of artificial intelligence, information risk expertise and human excellence at every level, we look forward to contributing to a world where, hand-in-hand with Maltem, sensitive documents are identified, located and protected."
Contact