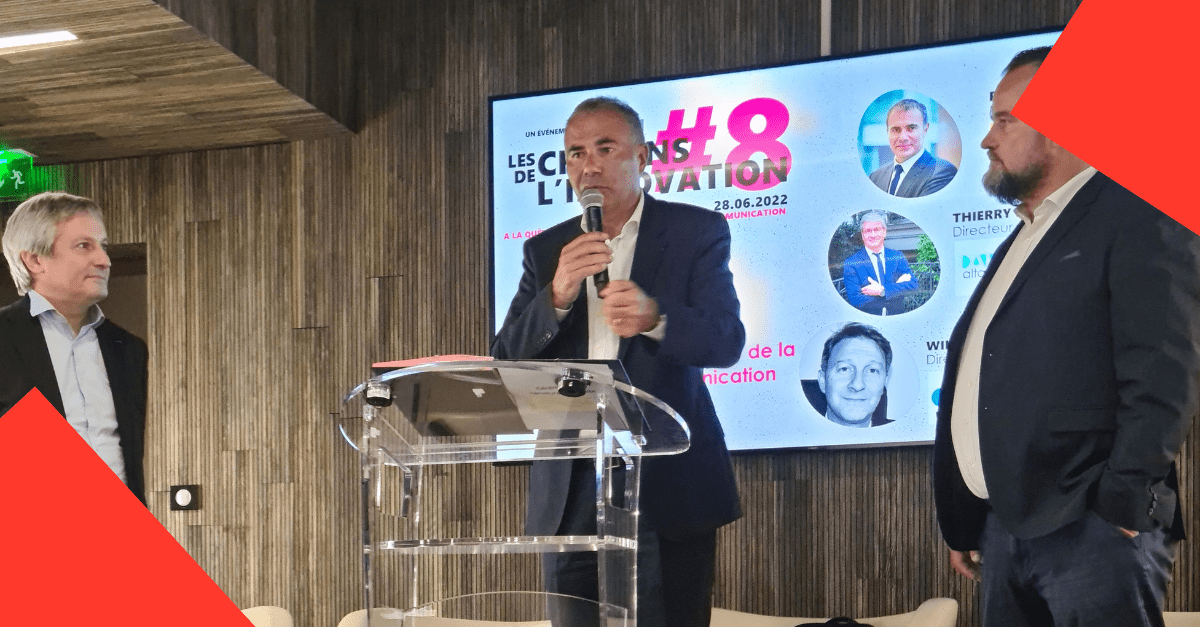 Maltem participated in the innovation pathways
The COM MEDIA Observatory was pleased to invite Maltem to the 8th edition of the Chemins de l'Innovation. This day consists of conferences to draw inspiration from best practices and find answers to the expectations of brands vis-à-vis communication professionals; presentations of business cases and innovative solutions in the form of cross-views between clients and communication service providers; and face-to-face networking sessions to connect market players and discuss new trends.
Pathways to Innovation
Maltem took part in the Chemins de l'Innovation because it is a real showcase for best practices, solutions and the most innovative trends in the world of communication, encouraging exchanges and meetings with a view to co-innovation and business.
This year's theme was: "How to better compose your media mix, why is it necessary to assert your CSR commitments, what are the new marketing/communication trends, how to guarantee your economic and social performance..." It was presented in the form of conferences, workshops and workshops/debates.
Maltem was represented by François Berjamin, COO of the group, and Yves Le Thiec who participated in a workshop on Cybersecurity. And Frédérick Bisone who presented the Aiboo tool.
Maltem Lab
AIBOO is an artificial intelligence tool based on Natural Language Processing (NLP). The objective of AIBOO is to automatically collect tenders, read them, understand them, and then determine and automatically extract the relevant content. Once this processing is complete, AIBOO is able to :
Automatically calculate a match score between a CV and a tender;
Determine market trends (relevant content that comes up regularly, that has disappeared, that is emerging...) by sector, by studying calls for tender over time;
Synthesise an invitation to tender with an automatic summary in order to improve the speed of understanding of it;
Assessing a CV against market trends.
Responsible Purchasing & Suppliers Charter
Maltem also took the opportunity to sign the Responsible Supplier & Purchasing Charter with Pierre Pelouzet, National Business Mediator for the Ministry of the Economy and in the presence of Mr William Prost, Deputy Director General of the Hauts-de-Seine Chamber of Commerce and Industry.
Created in 2010, the Responsible Supplier Relations Charter aims to encourage companies, public and private organisations to adopt responsible practices towards their suppliers. It is currently steered by the Corporate Ombudsman and the CNA (Conseil National des Achats).
Because for Maltem, technological innovation goes hand in hand with social and environmental innovation.