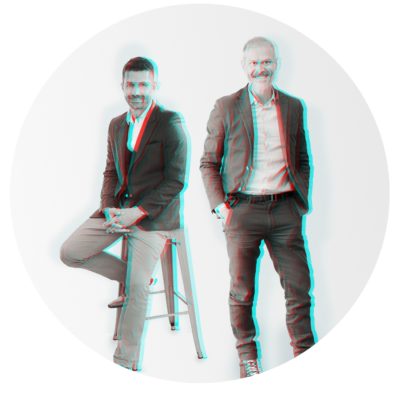 For the last 20 years, MALTEM Consulting Group enables organizations to achieve their goals through an array of services from strategy to operations.
Maltem has been founded in 2001 by Jean-Luc Clamen and Pascal Mennesson. The group covers a large field of digital skills: Consulting, Data Factory, Agile technology, Design Experience, and Cyber Security with specific expertise in areas of banking/insurance, energy, and media.
Maltem has a strong experience in IT through its Omnilog subsidiary and its delivery centers located all over the world. The group brings together 1,100 collaborators in 12 countries, with revenues of € 100 million.
Positioned as a champion of Tech for good, Maltem is convinced that digital is an accelerator of evolution and that societal engagement is no longer an option. Joining us is not only about getting a new job, it is about shaping a sustainable future.
Creation of the company by Jean-Luc Clamen and Pascal Mennesson
Opening of the Brussels office
Opening of the Hong Kong Office
Acquisition de Open Bridge & Bios Consulting
Creation of the Aldinie Foundation
Integration of Frianbiz (development, mobile), Guiz (digital communication) and launch of P4H (solidarity studio startup). Creation of Maltem Insight Performance
Maltem announces a fundraiser from Novi 1, Funds Professional Specialized created by the Caisse des Dépôts et Consignations and the French Insurance Federation, and managed by Tikehau IM, the asset management company of Tikehau Capital. This fundraising aims to accelerate the development of the company and provide it with the resources it needs to pursue its organic and external growth.
Omnilog joins the Maltem group, to form a French center of excellence, international presence, dedicated to digital transformation and innovation. With 170 engineers, Omnilog is recognized for its agile expertise in the realization of tailor-made digital solutions for the most demanding customers, in particular in the field of media and sport. Present in Paris and Bordeaux, Omnilog supports its customers in their challenges : UX, IS core, eCommerce, connected TV and in their innovations: Blockchain, Big Data, Mobility, Devops. These fields of expertise are complementary to those of Maltem.
Maltem is ranked 7th at Happy At Work labels in the 2019 ranking of companies with 500 to 999 employees. Out of 7300 companies evaluated, only 268 were labeled, barely 4%. This distinction is therefore a real recognition for Maltem which invests every year significant resources to enable its employees to evolve in a structure empowers its collaborators and give sense to their work.
Launch of the Impact Business Unit Yess to address stakeholders willing to have an impact on social inclusion and ecological challenges. Launch of Mooove, Program to reveal and accompany each collaborator's commitment.