Creation of the Sagit'R interface
interface in MVP for Endel
How Endel managed to optimise
the management of traceability information
and production information?
Sagit'R is the Advanced Solution for Traceability and Realization Information Management. It is a "site" oriented business tool dedicated to its targets. The main needs of the project and the requirements of the specifications are oriented towards the control of the scope, the management of the traceability of materials and production as well as the management of all the power plant construction projects.
How to optimise the management
of traceability information
and implementation information on a project?
Challenges to be met
The real challenge during this project was to understand and learn the different jobs (method preparer, welding engineer, quality controller, PMO, site managers and site supervisor)
To do this, we conducted user interviews to understand and identify user needs.
By designing a "site" oriented business tool to ensure the centralisation of data related to a project, their authenticity and priority, and their processing. The interface offers a visualisation of the progress of the project, the items that make it up, their origin, the interventions of the business actors and their skills.
Finally, the measurement of efficiency allows the analysis of the outcome and performance of the project.
Deliverables
107 UX models
137 UI models
1 Design system
1 logo
1 Site map (all pages and variations of the tool)
1 animated prototype of the models
Competences and roles of each person/ Teams
1 Lead UX Designer
1 UX Designer
1 UX/UI Designer
1 Product Owner
6 Developers
1 Development Area Manager - Business ISD
Tools used on the project
Zeplin
Realtimeboard
Illustrator
Adobe XD
Methodology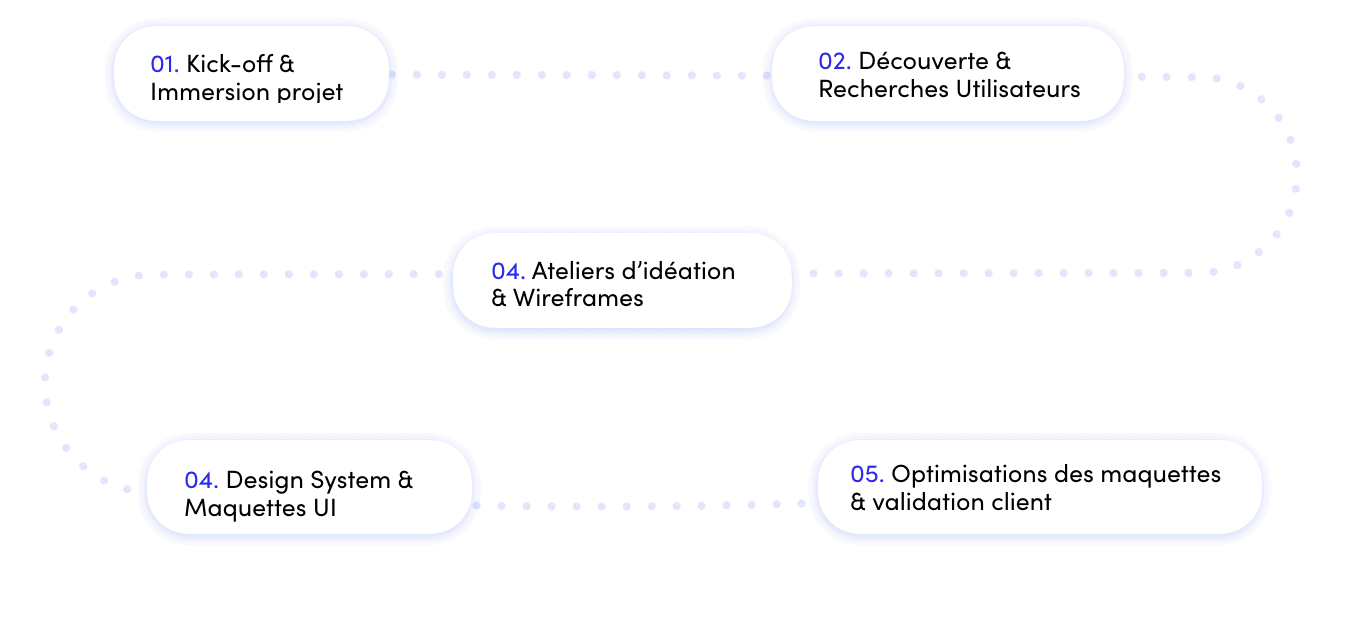 Persona welding engineer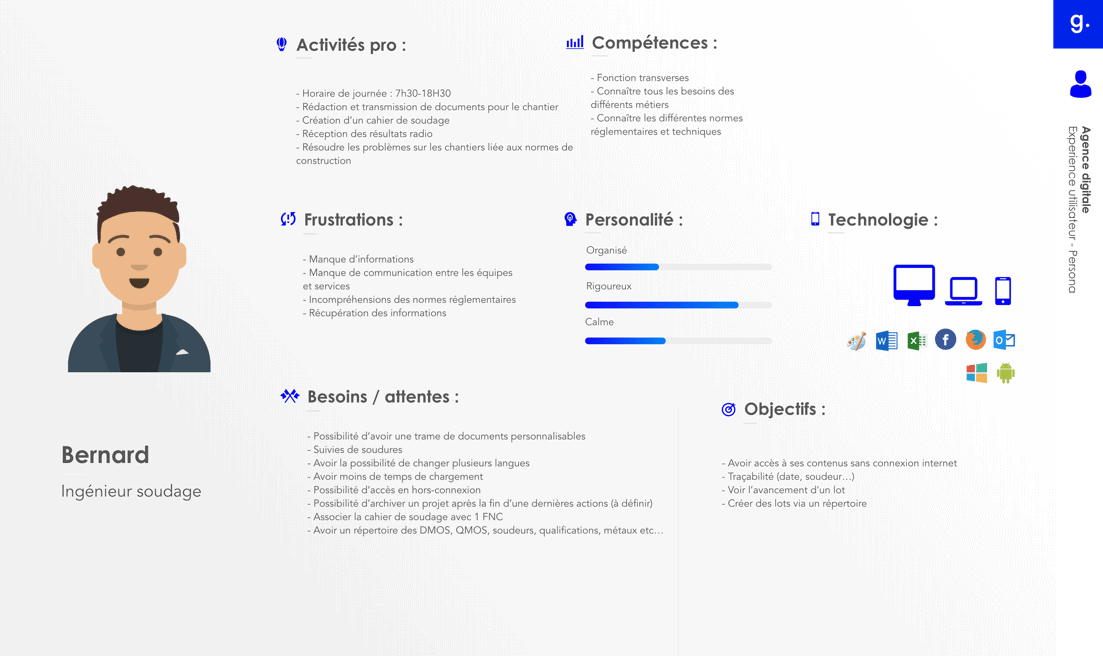 Customer benefits/ Results (figures)
Creation of a functional traceability tool that is optimised and meets the needs of users
19 MVP features
1 month of UX research/creation backlog/feature prioritization/
5 months of UX-UI design
2 sprints (2 weeks/sprint) project scoping, user requirements definition and backlog creation.
Features implemented for this business tool
Creating & archiving a project
Importing and creating project data
Definition of the scope
Creation of control law matrices
Construction of the welding reference system
Creation of the stakeholder base and metrology base
Ensure quality monitoring of assemblies and controls
Analysing the results and performance of a project