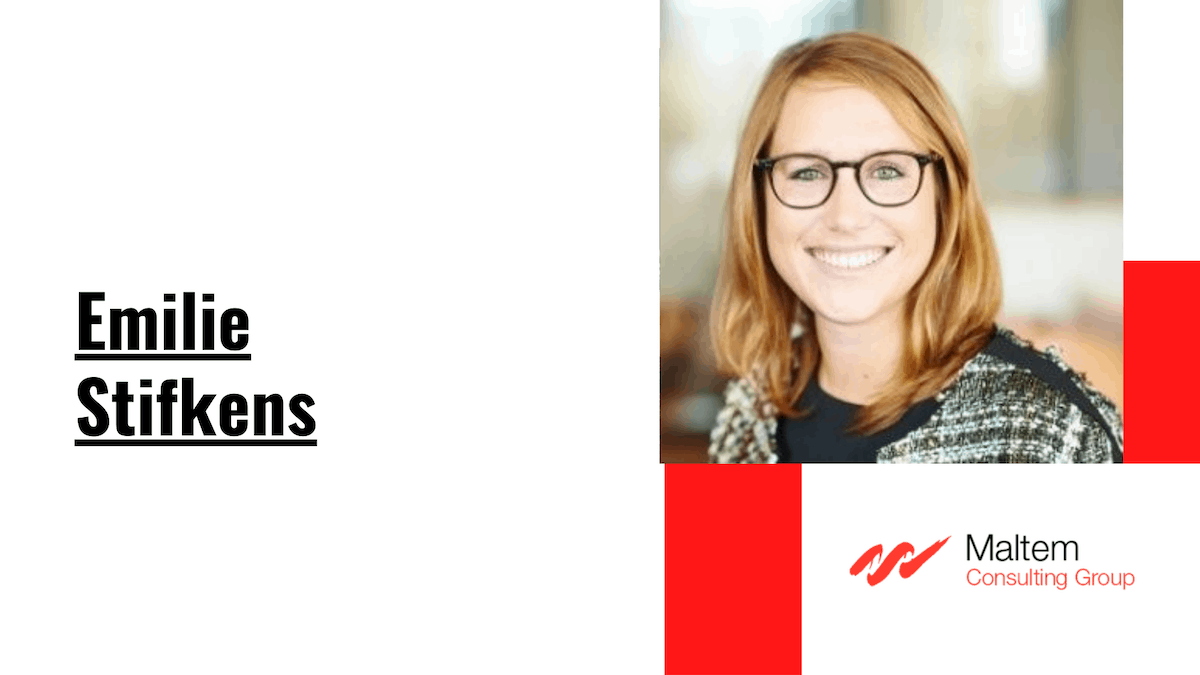 Emilie Stifkens, Project Manager Maltem Belux
How I describe my role in a nutshel:
My role is to organise, coordinate and complete a project on time within budget (including ressources) and a defined scope.
This includes to set different deadlines (with the sponsor and the management, with the project team, with third parties,…) ,to assign responsibilities (having the right person at the right place), to monitor and summarize progress of project (reporting to management, status project with the project team). But also, to constantly keep in the radar the risks and elaborate mitigation plans. Last but not least, a good communication (verbal and written)  is key to fulfill this role, to get people on board with you on the project and to have the management by your side.
Expertise : IT Project Manager/ IT Project Lead
The main axes of project management will be part of every project: scope, budget, resources, planning – under this terminology or another.
In addition to identifying and defining these markers, the project manager must be able to understand and be aware of the ecosystem in which he finds himself: the type of organization, the management style, the size of the company, the corporate culture as well as the corporate sector because these elements can influence the way a project will be managed.
I had the opportunity to take on the role of project manager in the banking sector as well as in the retail sector. Even if the fundamentals have remained the same, I have been able to observe some differences arising directly from the ecosystem, here are some examples (not exhaustive and based on my own experience ):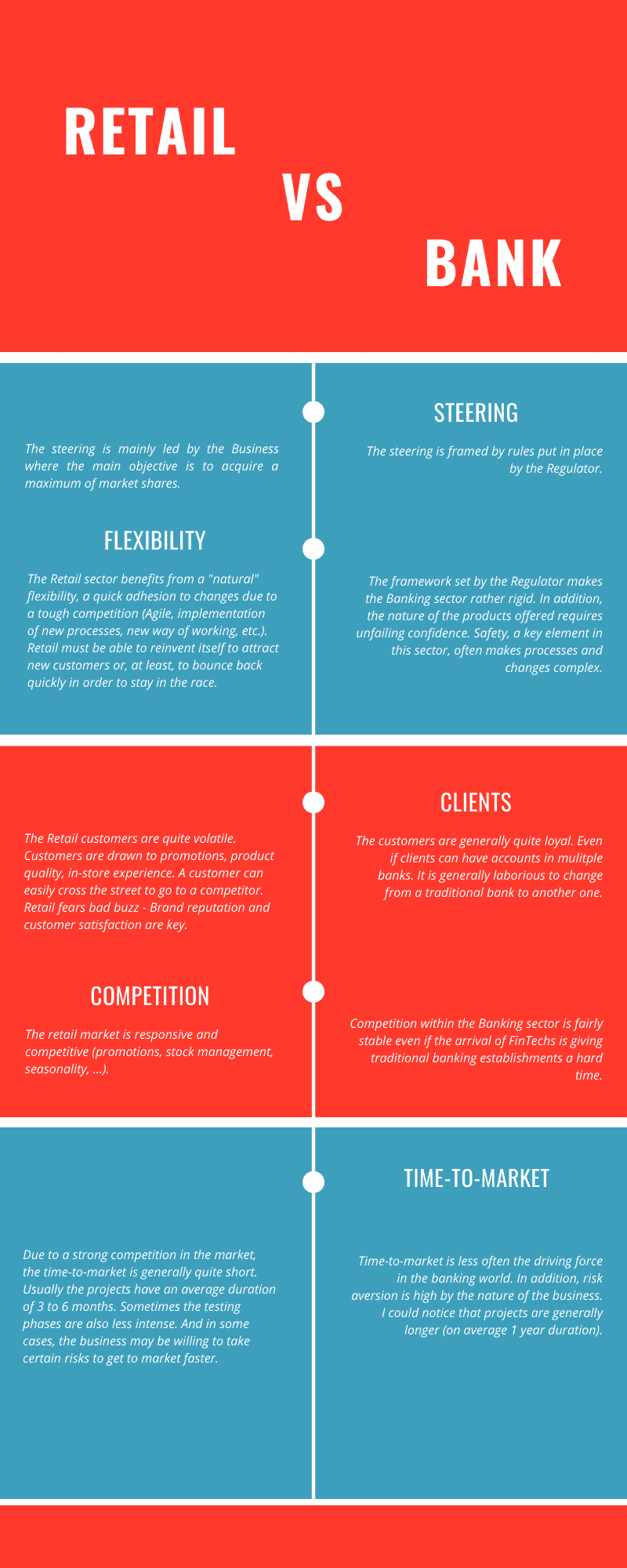 In general, a good understanding and knowledge of the ecosystem will allow the project manager to define the most appropriate project organization: in terms of governance, management (KPI measurement vs anticipation assistance tools, risk assessment, development of back up plan,), testing plan, etc. According to me, a project will  never be identical to another, this is what makes our job so rich and over the projects where we can create our added value.
Emilie Stifkens, more than 13 years of professional experience  & consultant Maltem BE for nearly 5 years. During which I enjoyed taking the role of Project manager in banking, insurance sector and more recently in a retail company.  I will be happy to discuss with you about your needs and future projects and, who knows, be part or your team.